Why We Became Chiropractors
We decided to provide our Chiropractic expertise in San Francisco, CA because we are uniquely qualified to treat both the office worker and the high level sports enthusiast and all the combinations of people in between. It has been our goal from the start to be the Best Chiropractic office in San Francisco and we stride towards this with each and every patient visit.
What Sets Us Apart
At Premier Health Chiropractic our main focus is on customized care that is specifically tailored to you and -not- just the standard approach to your injury. In our visits you will receive customized adjustments and soft tissue work focused on getting you healthy in an effective and timely way. The care doesn't stop there- our patients receive customized exercise routines tailored to their unique needs to help them take control of their own recovery.
Common Misconceptions
The most common worry that people we see have about chiropractic care is that it takes a long time, is expensive, and that you will be stuck getting chiropractic care forever if you want it to work.
This couldn't be further from the truth in fact with our approach we see faster recovery times for most conditions than almost any other alternative treatment and because of the including of self care and education our patients are able to manage their conditions on their own and fit office visits into their long term health plans on their terms.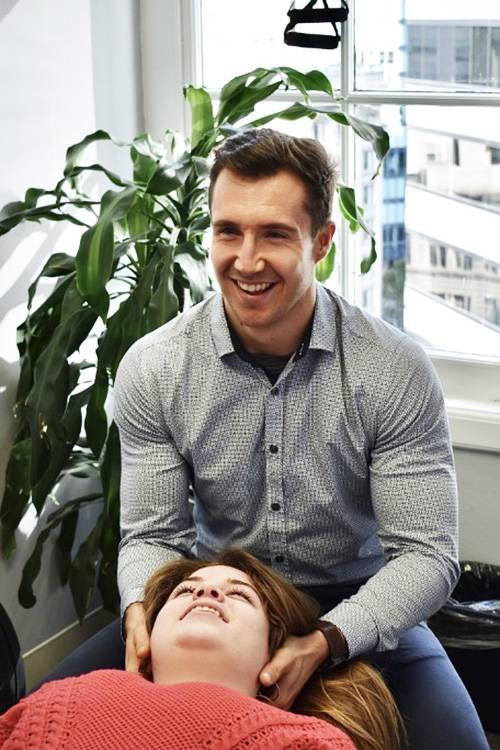 COMMON CONDITIONS WE SEE
Some of the most common conditions we see are neck and back pain related to postural conditions and injuries. Other conditions we commonly see are Headaches, Plantar Fasciitis, Golfers/Tennis Elbow, Sciatica, Scoliosis, and Disc Herniations and Bulges as well as generalized complaints like wrist, shoulder, knee and hip pain.
Our number one goal is to get you better as soon as possible. Our expert chiropractors and staff are here to help you feel better, move better, and educate you on how to take back control of your health! Call us or self-schedule HERE today!