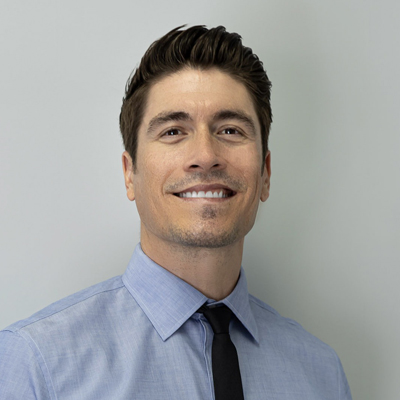 Chiropractor
Nick Cruze D.C.
Nick Cruze is a Bay Area native that has devoted his life to healthy living. Nick is an active age group triathlete competing in Olympic, Half and Full Ironman distances. He is a member of the Olympic Club Triathlon Team. As a Certified Strength & Conditioning Specialist, his care goes above and beyond mobilizing joints. He focuses on tissue quality and proper stability for athletes of all types.
At a young age a traumatic incident left a close family member nearly paralyzed. Along side his family, he participated in the rehabilitation process and was forever fascinated by the capacity and resilience of the human body. This inspired Nick to focus his energies on earning his Bachelors of Science in Kinesiology at California State University East Bay. Nick then went on to completing a Doctorate program in Chiropractic at Palmer College of Chiropractic West in San Jose, CA.
"I love going to work to find what it is your body needs to perform at its best. Is it mobility, stability or a proper training plan? Let's figure it together and get you running, cycling, lifting, rock climbing or simply going to work and playing with your kids free of pain and doing all of this at your best."

– Nick Cruze
---
Education/ Certifications:
Bachelor of Science in Kinesiology 2010 California State University East Bay
Doctorate of Chiropractic 2013 Palmer College of Chiropractic West
Certified Strength and Conditioning Specialist
Active Release Techniques Full Body Certified
---
Professional Memberships:
National Strength and Conditioning Association
California Chiropractic Association
Student American Chiropractic Association
---
Community Involvement:
Ambassador of Build On an education-based Non-Profit. Nick traveled to Nepal and Nicaragua to build schools in these underprivileged areas. He will travel to Senegal, Africa this winter to continue the work and spread education.
Susan G. Komen Breast Cancer Walk Medical Team 2013
Palmer Chiropractic Sports Council Intern 2010-present
Legislative Conference Sacramento CA 2012
National Legislative Conference Washington DC 2010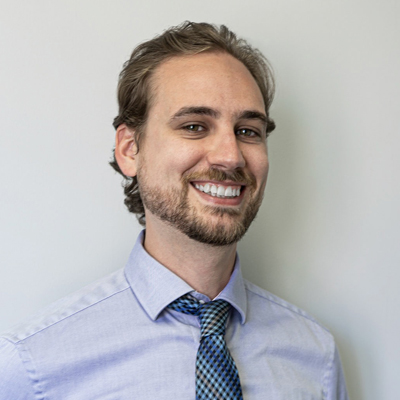 Chiropractor
Bradley Bailey D.C.
Dr. Bradley Bailey is a Michigan native that relocated to the San Francisco Bay Area in 2010 to attend Palmer College of Chiropractic West where he went on to earn his Doctor of Chiropractic degree in 2013.
When his mother suffered from a serious case of TMJ dysfunction which was eventually solved by a chiropractor he was able to see the impact that conservative management can have. Taking these lessons Dr. Bailey focuses his approach on improving the overall functional relationship between the skeletal system and the tissues that support and create movement.
"I find it endlessly rewarding to find the individual approach that fits each patient's needs. Let's get you back to doing the things you need to do and the things you love to do. "

– Bradley Bailey
---
Education/Certifications:
Doctor of Chiropractic 2013 Palmer College of Chiropractic West
Active Release Technique Full Body Level 1
McKenzie Training Part A
---
Community Involvement:
Susan G. Komen Breast Cancer Walk Medical Team 2013
Avon 39 Breast Cancer Walk Medical Team
Escape from Alcatraz Triathlon Medical Team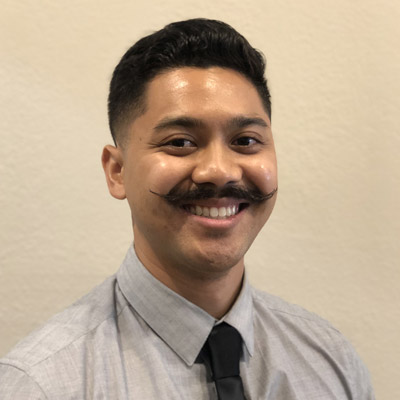 Chiropractor
Andre Bugawan D.C.
As a child of a Navy veteran, Dr. Andre Bugawan grew up in different parts of the world. Although his family moved around a lot, he spent most of his life on Marine Corps Air Station Iwakuni, Japan, where he attended high school. After receiving his associates degree, he transferred to Sacramento State, graduating with a degree in Kinesiology. From there, he attended Palmer College of Chiropractic where he got his doctorate degree.
Andre strives to excel in all he does and is determined to continue his post-graduation education, working to be a Certified Chiropractic Sports Physician (CCSP) and also acquiring his Certified Strength and conditioning specialist (CSCS) certification.
Andre was always active and played competitive sports such as tennis, basketball, soccer, and collegiate volleyball. Through his own experience of chronic shoulder pain, Andre was able to get the relief that he needed through chiropractic, inspiring him to become a chiropractor himself. With the knowledge and experience that Andre has acquired throughout the years, he strives to help those in a similar state, allowing them to continue doing what they love.
---
Education/Certifications:
Bachelors of Science, Kinesiology from Sacramento State - 2016
Doctor of Chiropractic from Palmer College of Chiropractic West - 2020
RockTape - 2018
Graston - 2019
Selective Functional Movement Assessment - 2020
Active Release Technique - 2020
---
Community Involvement:
Palmer Chiropractic Sports Council Intern 2017-2020
Sea Otter Classic Medical Team 2017/2019
Surfer's path Marathon 2019
Vibha Dream Mile Marathon 2019
San Jose Fit Expo 2019
Valor Games Far West 2019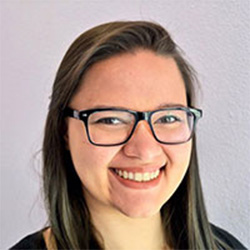 Massage Therapist
Christina "CC" Freund
Christina Freund, better known as CC, finds that the power of the body is incredible and enjoys helping people discover their capabilities. She loves helping people reach their goals; whether that's decreasing pain, increasing range of motion, improving athletic performance, or helping as their bodies change through age or pregnancy.