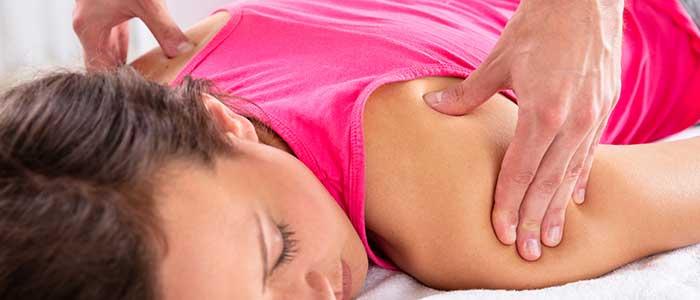 A massage in San Francisco CA or in Walnut Creek CA can be an incredibly powerful tool to help with a plethora of goals. We see a variety of clients: people with acute pain such as unexplained upper or lower back pain, athletes who want to increase their performance and beat their PRs, chronic pain suffers like those with TMJ, and those who are pregnant or recently gave birth just to name a few.
Now that you're sold on getting a massage and are planning to come in for your first session, what can you expect? How is massage in a chiropractor's office different than a massage in a spa? How are they the same?
60 Minute Massage Sessions
$125
$125
90 Minute Massage Sessions
$165
$165
60 Minute 3-Pack of Massages
$356
$356
90 Minute 3-Pack of Massages
$470
$470
60 Minute 6-Pack of Massages
$675
$675
90 Minute 6-Pack of Massages
$891
$891
Massage Therapy - What to Expect
Each session is specifically tailored to your individual goals and preferences, just like in most spas; everything from how warm the table is, what music is playing, the style of massage, and the pressure of the massage are all easily changed to fit what you're looking for. Communication is a key part of any massage, so letting us know when something isn't how you want it is helpful. Draping guidelines are very strict, so only the area being worked on will be uncovered, just like a spa massage
Then what's different? Basically? More talking and different styles! We'll start out with a conversation about what your goals are for the session and what's been happening with your body recently. We'll ask specific questions related to your goals and condition. After these, we'll explain a little bit about what the plan for the session is, mainly what areas we'll be working on and an overview of the styles we'll be using (more about this later!).
Then we'll ask you to undress to your comfort level and let you know whether to start out face up or face down between the sheets. During the session we'll check in with pressure and how tender certain areas are feeling; some techniques can be fairly intense, while others might feel like nothing is happening. After the massage, we'll go over any questions you have from the session and I'll give some input about self-care you can be doing.
---
Undress to my comfort level? What does that mean?
Some people like to wear shorts during their session, especially if they know we'll be doing stretches and leg movements. We've had people keep on leggings or pants or bras (sports or otherwise) because it makes them more comfortable, and we've had others who feel they get the most out of the session by undressing completely. Whatever makes you the most comfortable is fine for us.
---
Massage Styles
What are those styles you mentioned earlier? Want more info? We like to use the many different tools we have in our technique toolbox, generally using a combination of myofascial and deep tissue, enabling us to work both the connective tissue and muscles to create longer-lasting results.
We rely heavily on different sports massage and clinical massage techniques. We tend to use a Swedish massage style of flow so you can get some mental relaxation out of the massage; some people really like this and some don't like it at all, so this is one of those things that we can communicate about! We like to use trigger point (TrP), myofascial release (MfR), muscle energy technique (MET), positional release (PR), assisted stretching, lymphatic facilitation, pin and stretch, and some basic tenets of structural integration (SI) to name a few specific tools.
MASSAGE HOURS
---
Monday
12:00pm - 7:00pm
---
Tuesday
12:00pm - 7:00pm
---
Wednesday
1:00pm - 8:30pm
---
Thursday
7:00am -11:00am
---
Friday
Closed
---
Saturday
10:00am - 5:00pm